PROPS [click for detail]
camping cup / emaille cup - PBR Texture - 1K - 2.322 Tris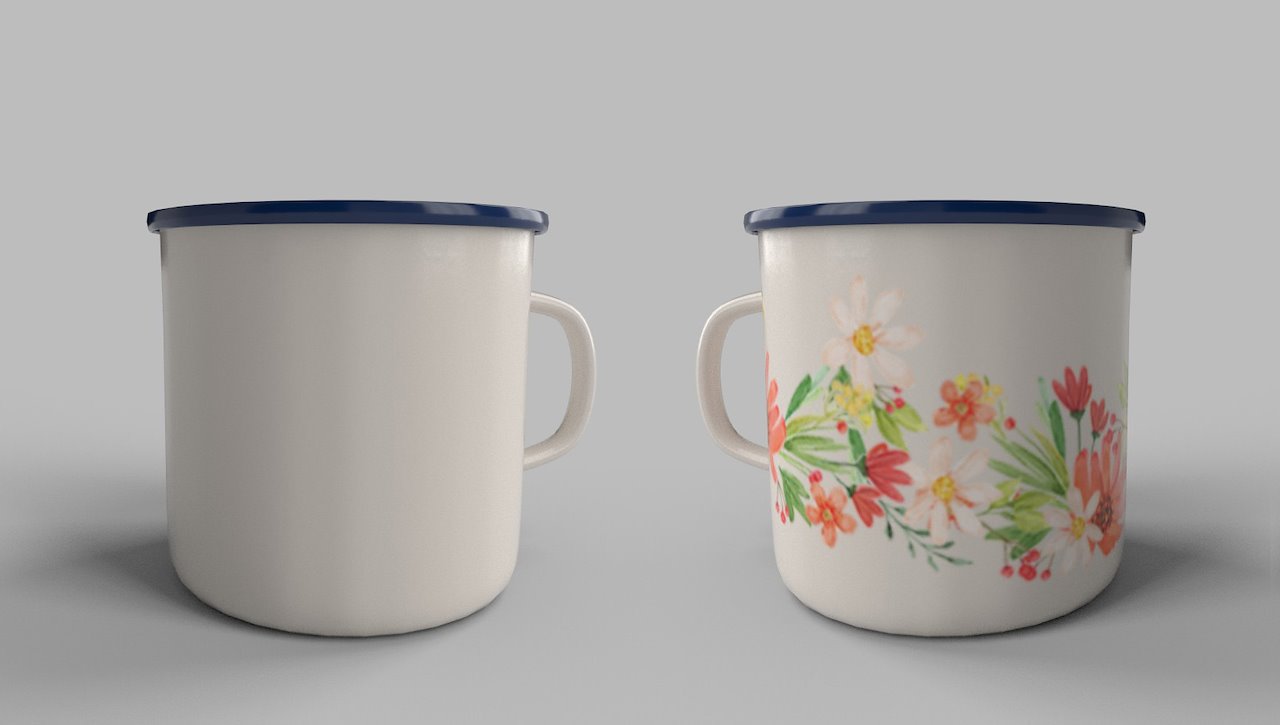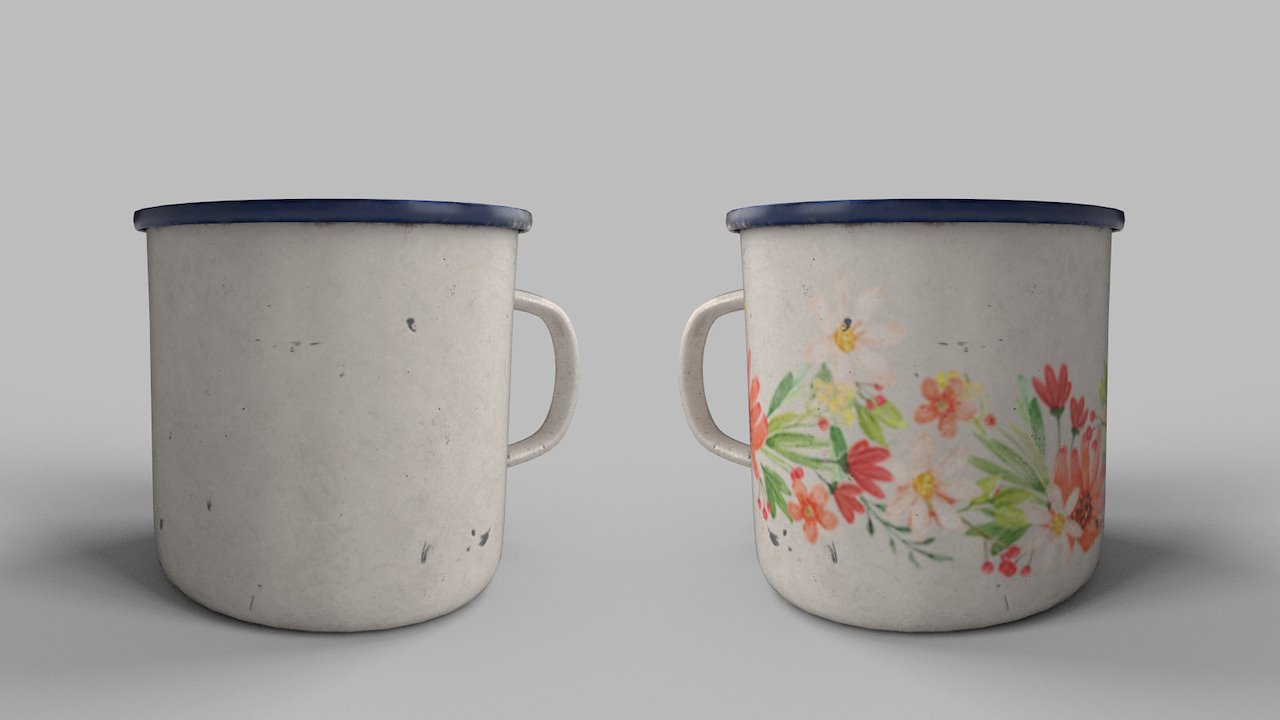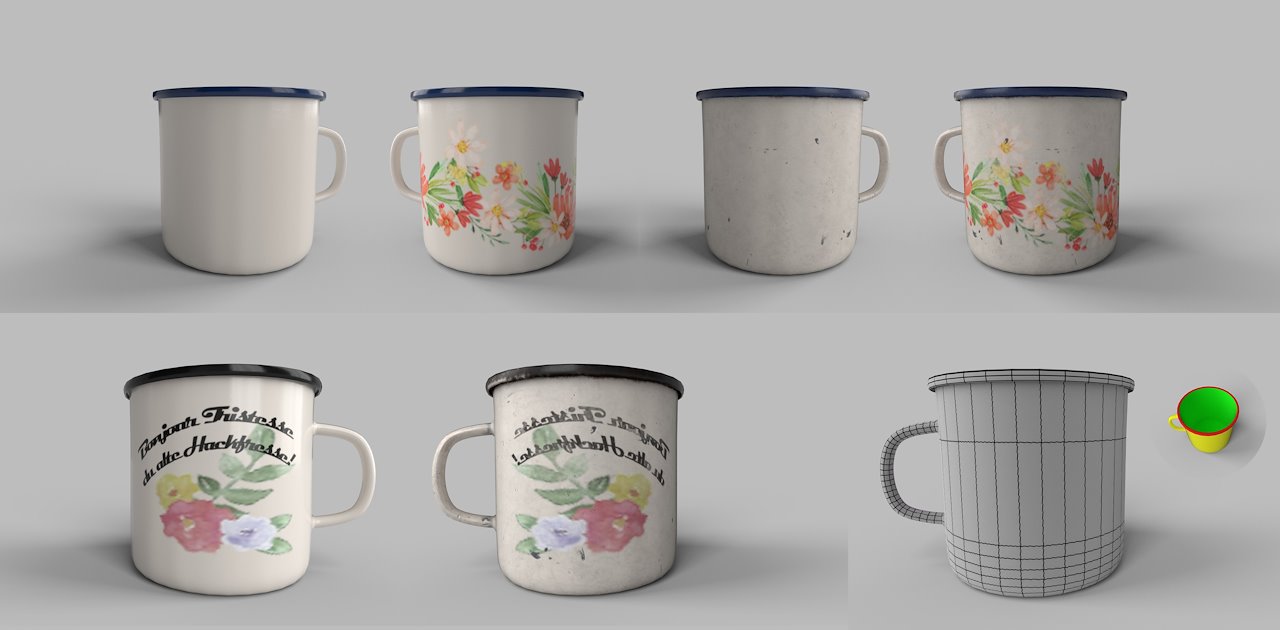 Inu Hariko (犬張子) or lucky dog is a charm, Engimono (縁起物), which entered Japan during the Edo Period. Inu Hariko symbolizes loyalty. Known to recognize demons, it guards the home and protects women and children. Popular with children, Inu Hariko is a playful charm and carries toys, such as drums.
Inu Hariko carries a tiger which symbolizes strength and long life. The tiger is carrying a stick with several drums, Taiko (太鼓). The drums show symbols for protection and good fortune. The top drum shows a family crest, Kamon (家紋), representing the Besho family. A little white flag hanging above the second drum shows a koi fish, another Engimono, with the Kanji for protection. The lowest drum shows a Daruma (だるま). The Daruma also is a symbol for good fortune. In the form of a doll it is a common New Year present. The Daruma is blind. A person makes a fish and colours one eye. After the wish came true, the second eye is coloured.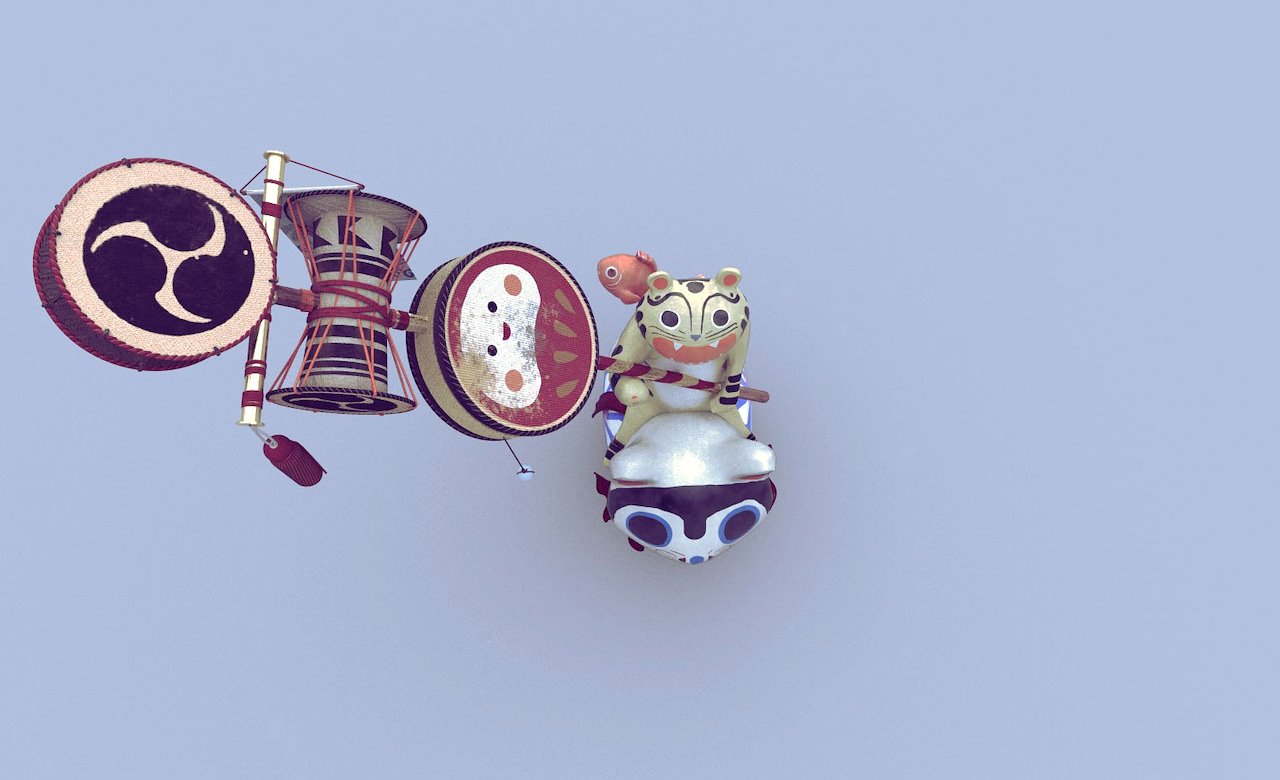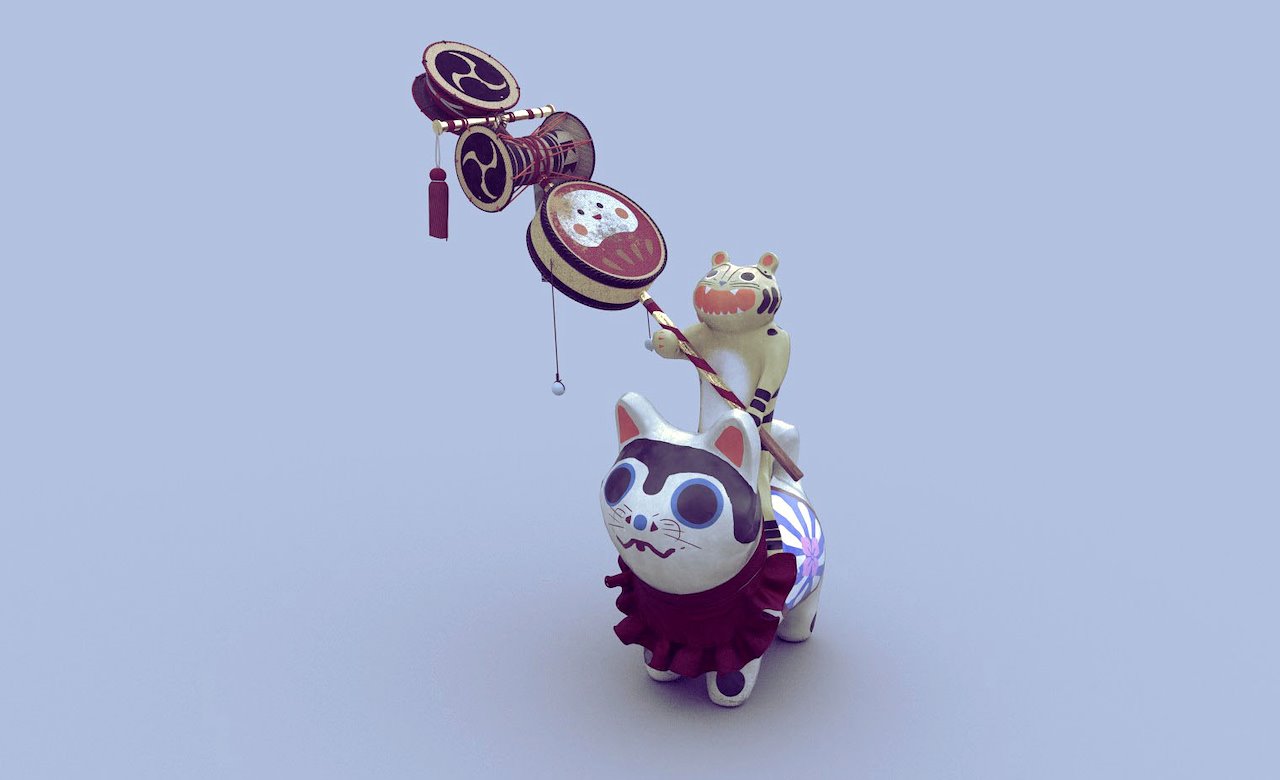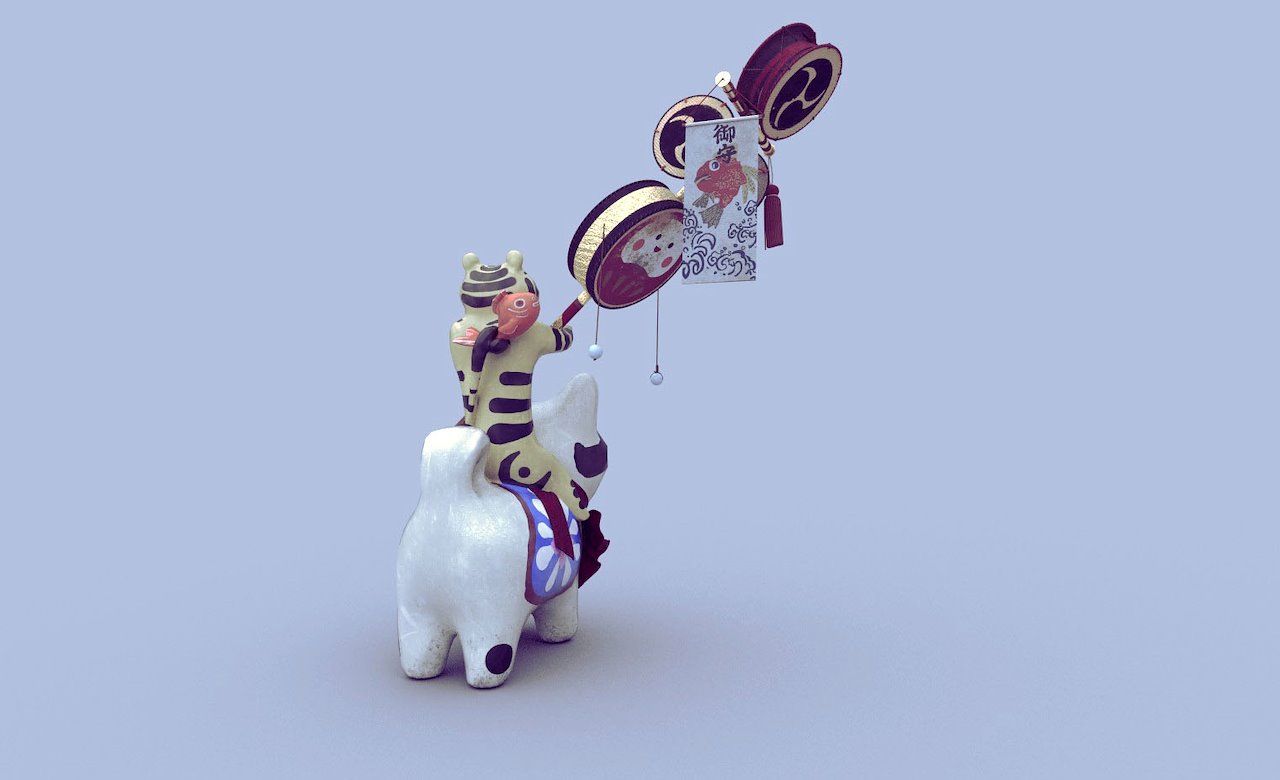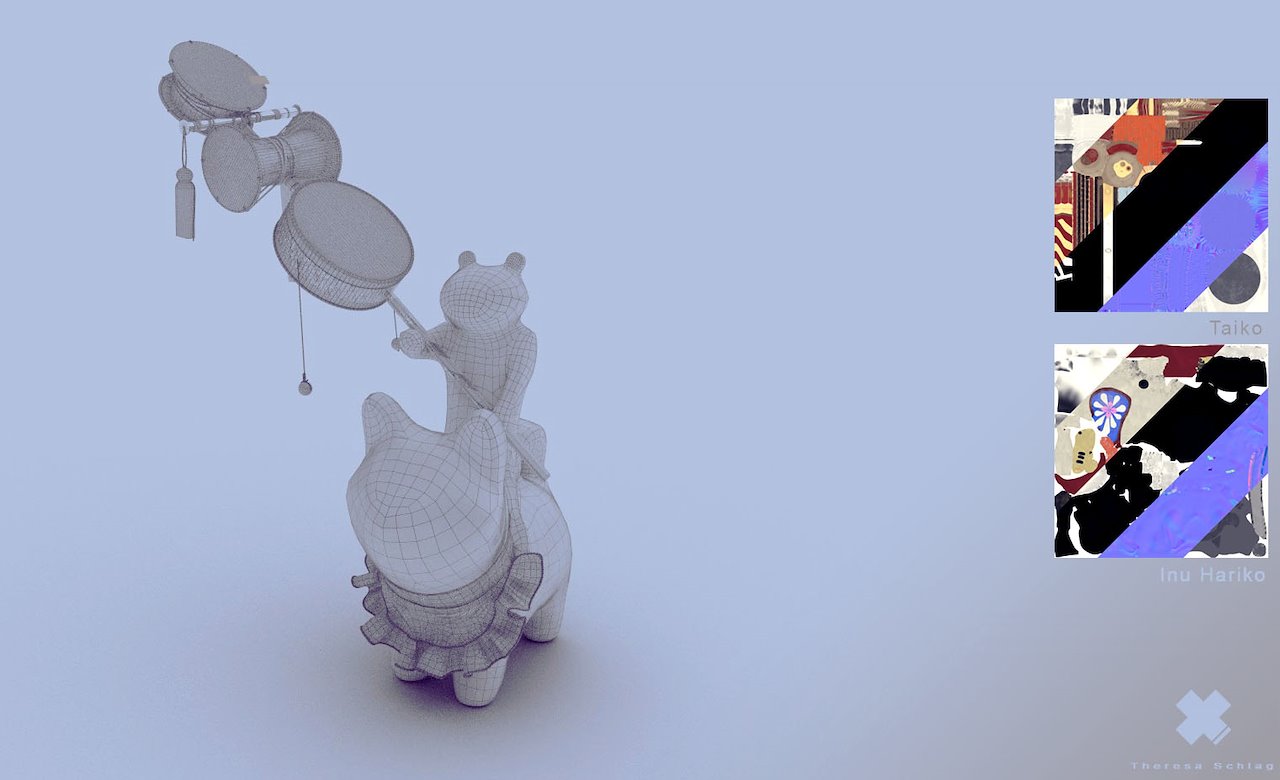 Go on an adventure with Edgar the donkey.
And feel free to have a look at him on Sketchfab.
Orbitus Amellus - None PBR Texture - 1K - 4.246Tris
Wooden Ammo Box – None PBR Texture – 1K- 2.836Tris
Up Next:
VISUALS [click for detail]